"Retroianer.de has beautiful Stuff"
Willkommen wir freuen uns über ihren Besuch, auf unseren Seiten finden sie zahlreiche Projekte rund um den Retro PC, Audio, Massenspeicher, Adapter alles was das Leben leichter macht!
Welcome we are pleased about your visit, on our pages you will find numerous projects around the retro PC, audio, mass storage, adapters, everything that makes life easier!
Tandy 3 Voice
Does your XT have no sound output ? You want a sound that fits to your machine ? The SN76489 on your XT still produces real 3 voice sound like in 1986 on the Tandy 1000.
Ihr XT hat keine Soundkarte ? Sie möchten einen Sound der zu ihrer Maschine passt ? Der SN76489 zaubert auf ihren XT still echten 3 Stimmen Sound wie anno 1986 auf dem Tandy 1000.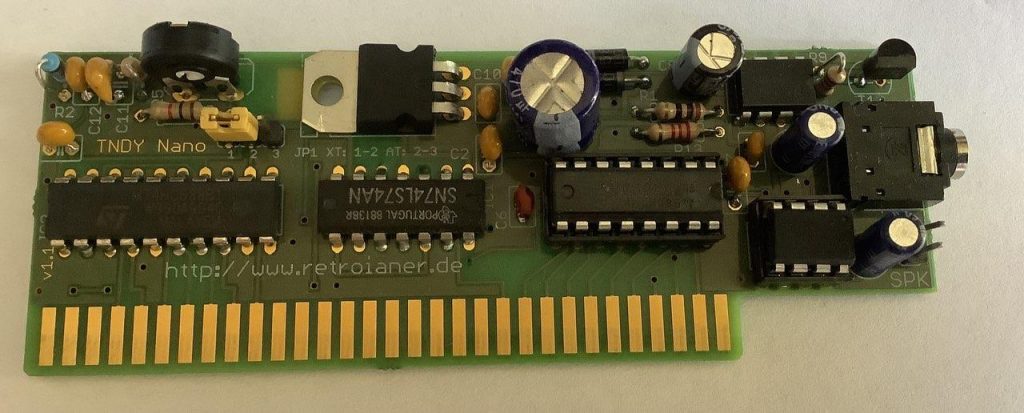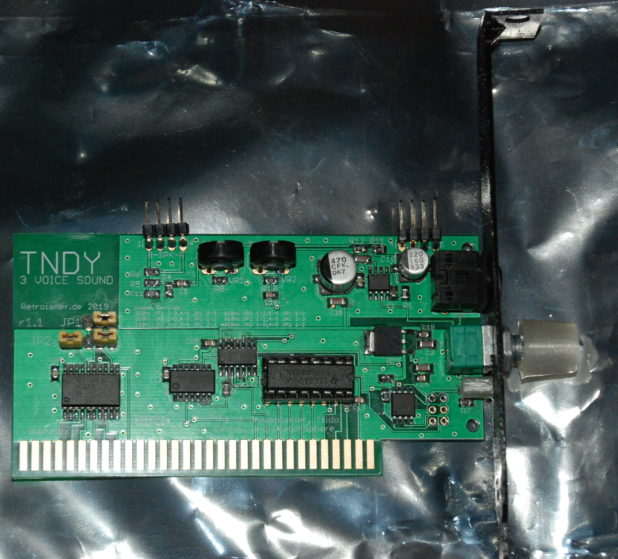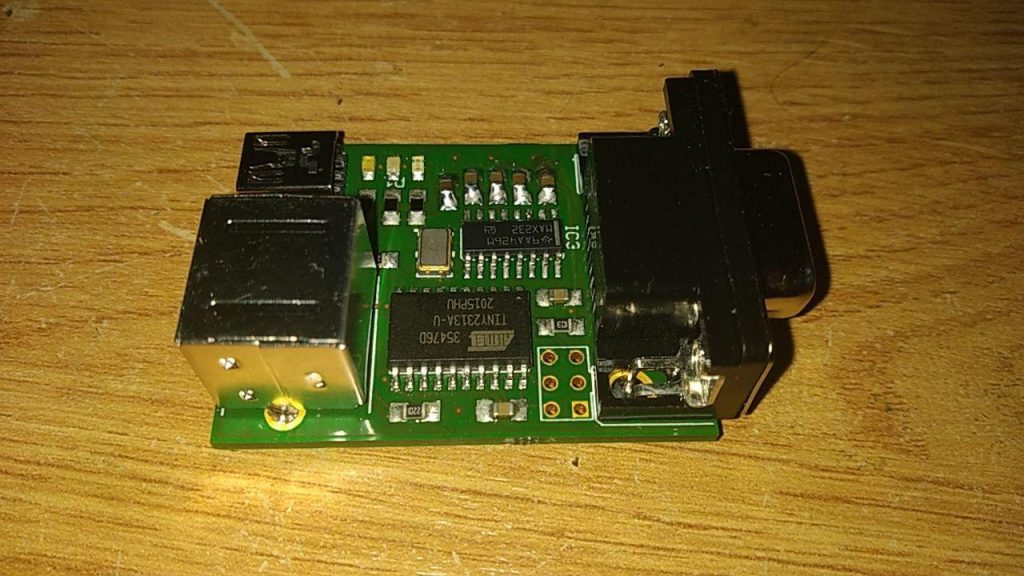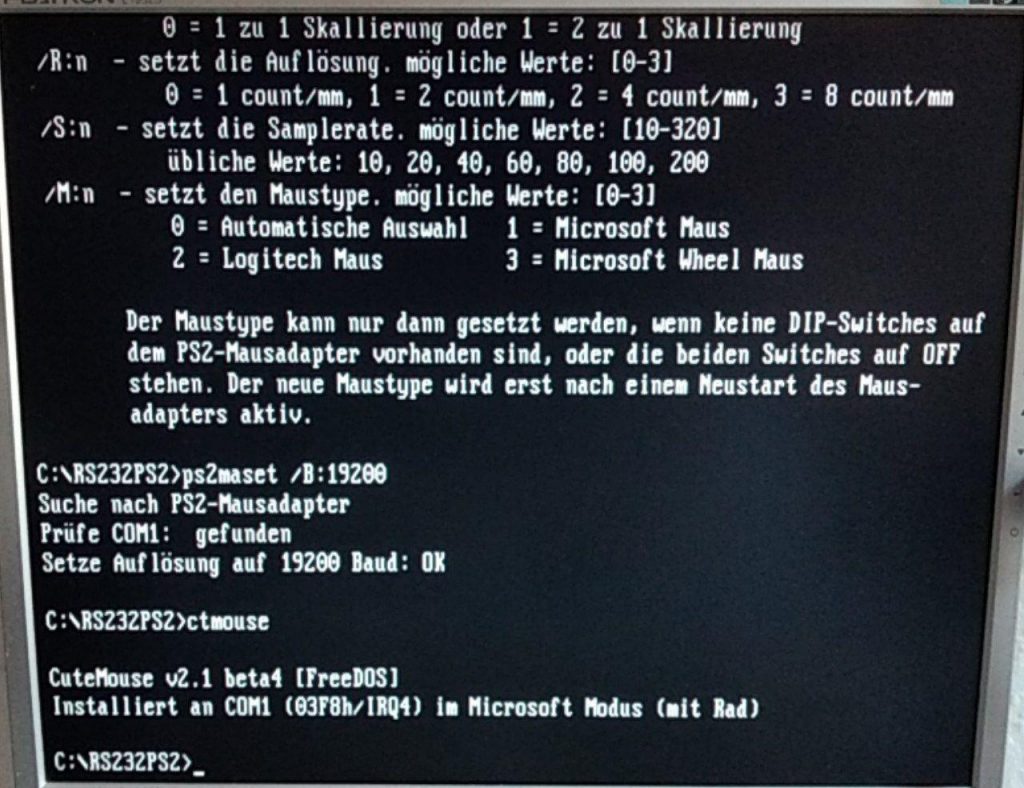 PS/2 Converter
Der PS/2 auf RS232 Converter erlaubt den Betrieb einer PS/2 Maus an jedem PC mit serieller Schnittstelle. Somit können sie auch an Antiken Geräten in den Genuss einer Vollwertigen Optischen Maus kommen. 100% Kompatibel mit Microsoft Serial Mouse.
The PS/2 to RS232 Converter allows the operation of a PS/2 mouse on any PC with a serial interface. So you can enjoy a full-fledged optical mouse even on antique devices. 100% compatible with Microsoft Serial Mouse.
Simple LPTsnd
Ein Covox Speech Thing Clone. Der Simple LPTsnd erlaubt es alten Rechnern kostengünstig die Möglichkeit der Audio Ausgabe nachzurüsten.
Haben sie z.B. ein IBM PS/2 Modell das nur über einen Parallel Port verfügt ? Es gibt keine Soundkarten für Micro Channel zu bezahlbaren Preisen ? Ein simpler Covox Clone kostet nicht die Welt und bringt ihnen die Möglichkeit auf einfache weise Ton aus ihren Rechner zu zaubern.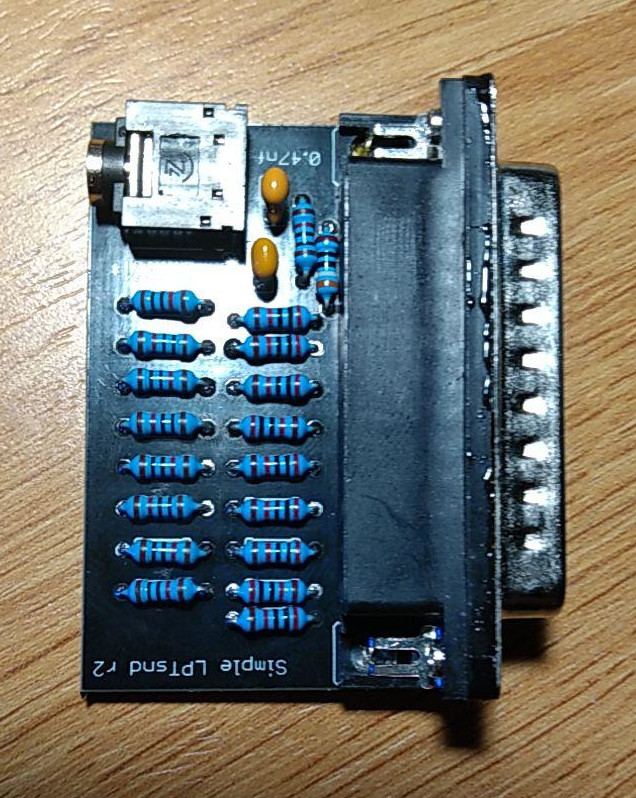 A Covox Speech Thing Clone. The Simple LPTsnd allows old computers to be upgraded to audio output at low cost.
Do you have e.g. an IBM PS/2 model that only has a parallel port ? There are no sound cards for Micro Channel at affordable prices ? A simple Covox clone doesn't cost the earth and gives you the possibility to get sound out of your computer in a simple way