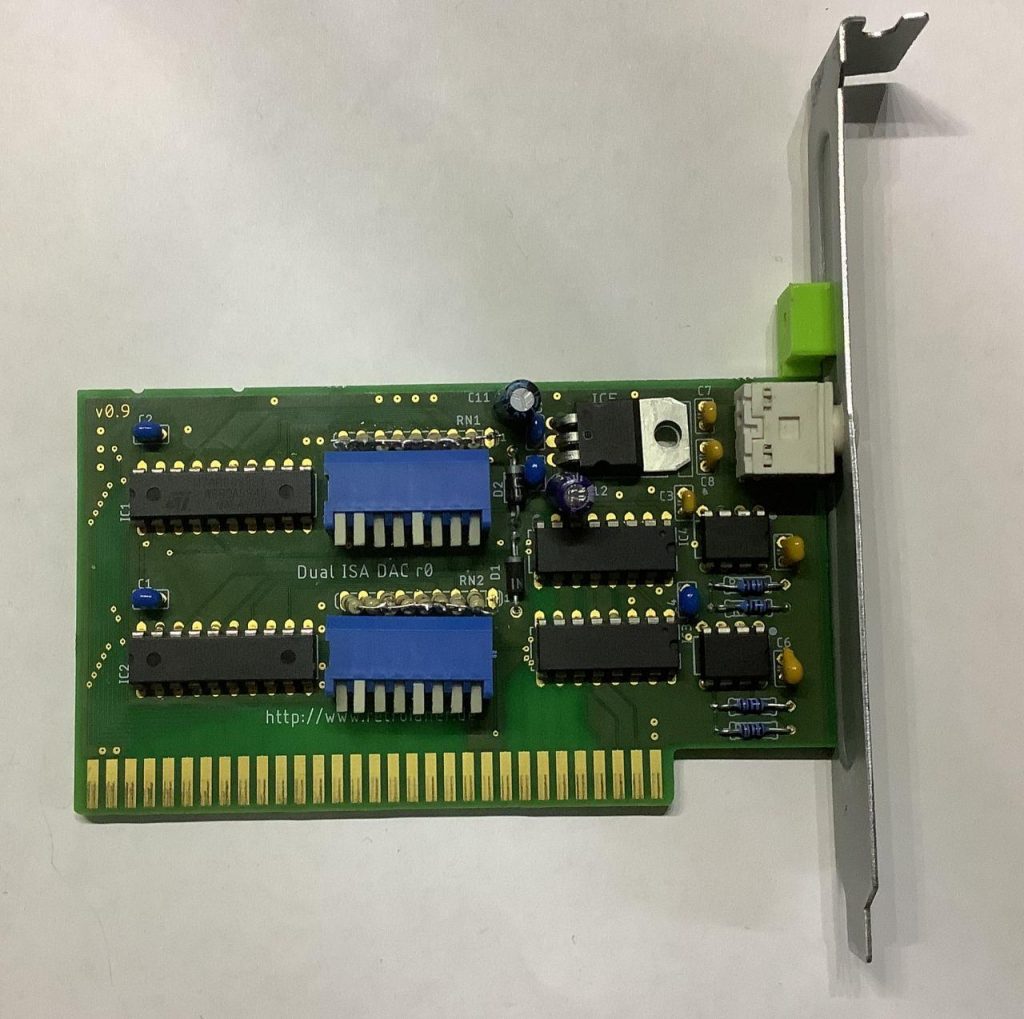 Dual ISA DAC r0 – Covox Speech Thing on ISA Bus
Die Dual ISA DAC r0 Karte enthält 2 DAC Chips welche der Soundqualität einer Sound Blaster in nichts nachstehen.
Sie kann unter anderen benutzt werden um MOD Files zu hören (Stereo) und läuft unter Windows 3.x mit dem Covox Speech Thing Treiber (Mono) 
Auch die Demoszene hält einiges bereit! Und eine Vielzahl von Spielen wird ebenfalls unterstützt.
Durch modifizieren der LPT Bios Table lassen sich die IO Ports als LPT Ports registrieren was dann Stereo on 2 entspricht.
Der Größte Vorteil ist das für Stereo Covox Software keine 2 LPT Ports nötig sind und man sich somit 2 IRQs spart die ohnehin knapp in alten Rechnern sind.
(2x Covox an 2x LPT Ports)
Alternativ kann die Karte auch als Signal Generator eingesetzt werden.
Dual ISA DAC r0 – Covox Speech Thing on ISA Bus
The Dual ISA DAC r0 card contains 2 DAC chips which are in no way inferior to the sound quality of a Sound Blaster.
It can be used to listen to MOD files (stereo) and runs under Windows 3.x with the Covox Speech Thing driver (mono) 
Also the demoscene has a lot to offer! And a lot of games are supported as well.
By modifying the LPT Bios Table the IO ports can be registered as LPT ports which is equivalent to Stereo on 2.
The biggest advantage is that for Stereo Covox software no 2 LPT ports are necessary and you save 2 IRQs which are scarce in old computers anyway.
(2x Covox on 2x LPT ports)
Alternatively the card can be used as a signal generator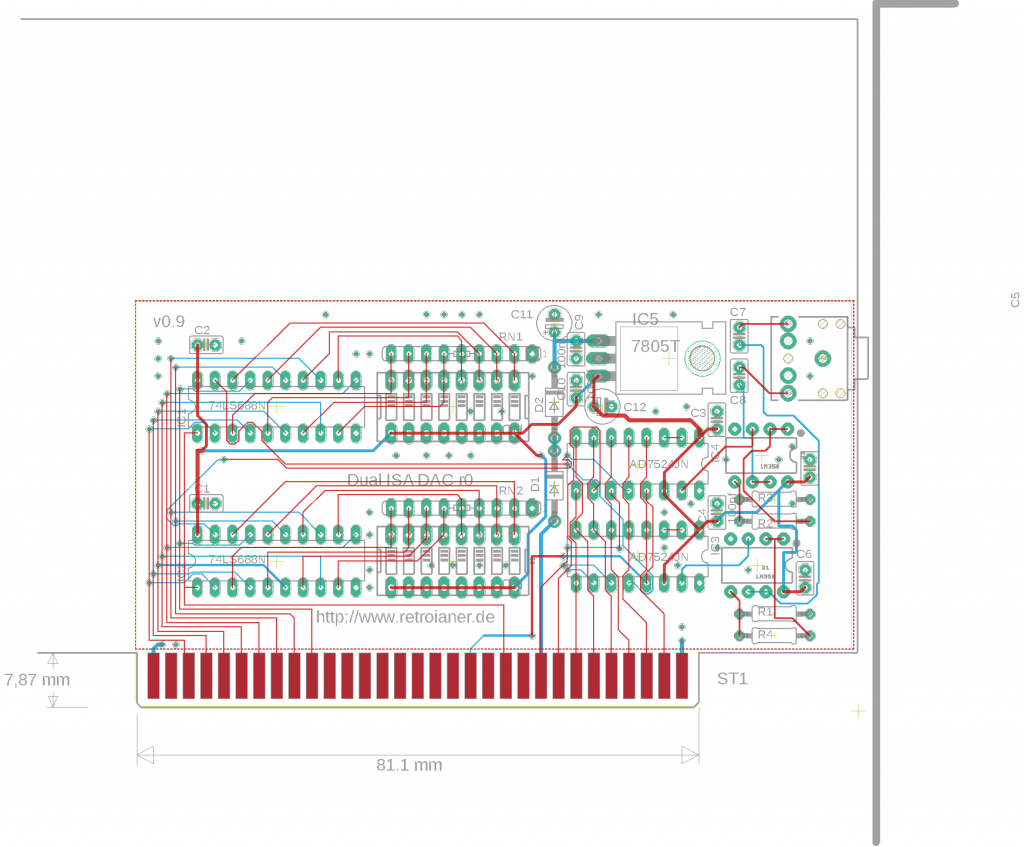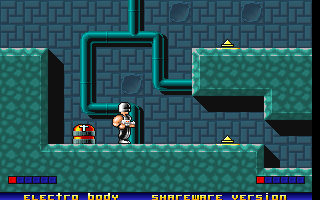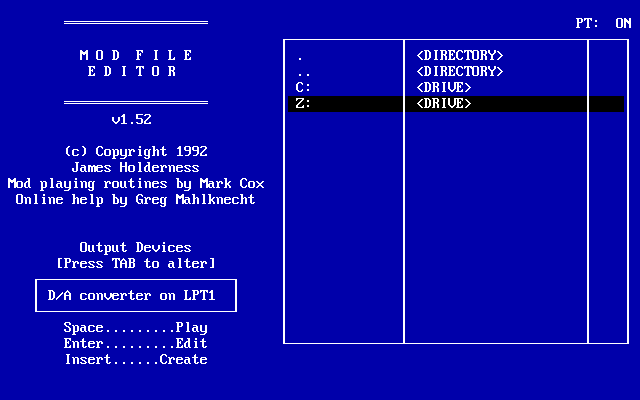 Hier ein kleines Debug Script welches die Karte auf die Adressen 3B0 und 3B4 als LPT1 und LPT2 einträgt. LPT3 wird als 378h (LPT1) eingetragen damit sie weiter drucken können.
Here's a small debug script which records the card at addresses 3B0 and 3B4 as LPT1 and LPT2. LPT3 is entered as 378h (LPT1) so it can continue to print.
Dip Settings:
3B0 & 3B4

11001000
01001000