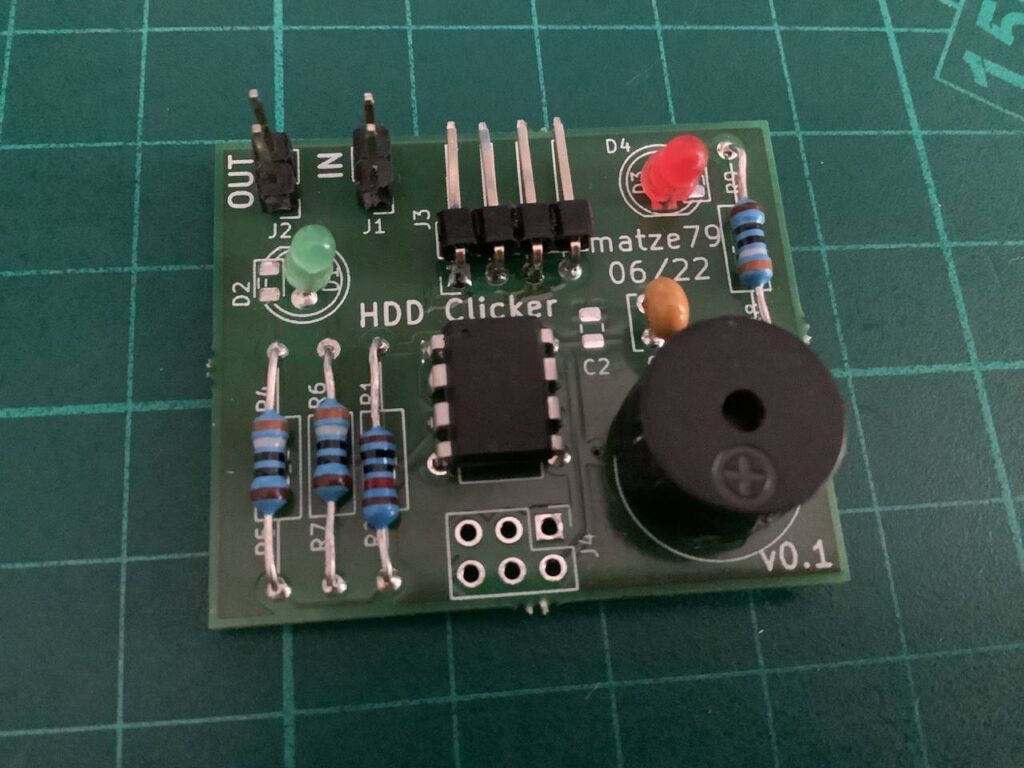 HDD Clicker v0.1
HDD Clicker is a HDD Sound Simulator, it simulates head movement sounds.
It took me only a 3-4 hours to make this small device.
i was bored by the silence of my Pentium 60 Machine, it just feels so wrong.
so i started to generate a device that makes some acoustic feedback for my CF Card.
Here is it! the First PCB Version of HDD Clicker 🙂
A Variant from Dreamblaster / Serdashop will be avaible soon
https://www.serdashop.com/HDDClicker
Note that i`m not related to Serdashop, and i also don`t get profits from it.